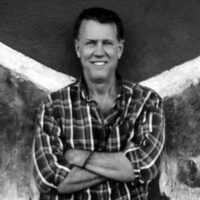 My artistic passion has varied interests, yet I strive to administer equal energy within each arena I create in. Hopefully conveying on canvas the same excitement and inspiration felt as I capture an image thru my lens, or creatively via my computer screen. I extend tireless effort into identifying completely with each and every edition I create, thoroughly examining every detail, forever inspired to achieve the optimum.
I am my own worst critic. The saying, 'that's good enough', will never be mode of thought, nor leave my lips.
I live and breathe my creations, and will never present anything less than the best of my ability. I would never expect anyone to add anything less to their collection, or exhibit in their castle, than I would.